WHO WE ARE
Founded in 1994 by Michele Di Leva and his wife Maria Lucilla Dulizia, Styliafoe has ever since specialised in the sales of designer clothing and accessories of the most prestigious brands.
We can confidently say that in around 25 years in the business we have established ourselves as one of the largest High-End brands clothing wholesalers in Europe.
Our large collection of designer clothing, shoes, bags and other accessories for men, women and kids include great brands like Armani, Tommy Hilfiger, Dolce & Gabbana, Roberto Cavalli, Calvin Klein, Lacoste, Moschino, Versace Jeans.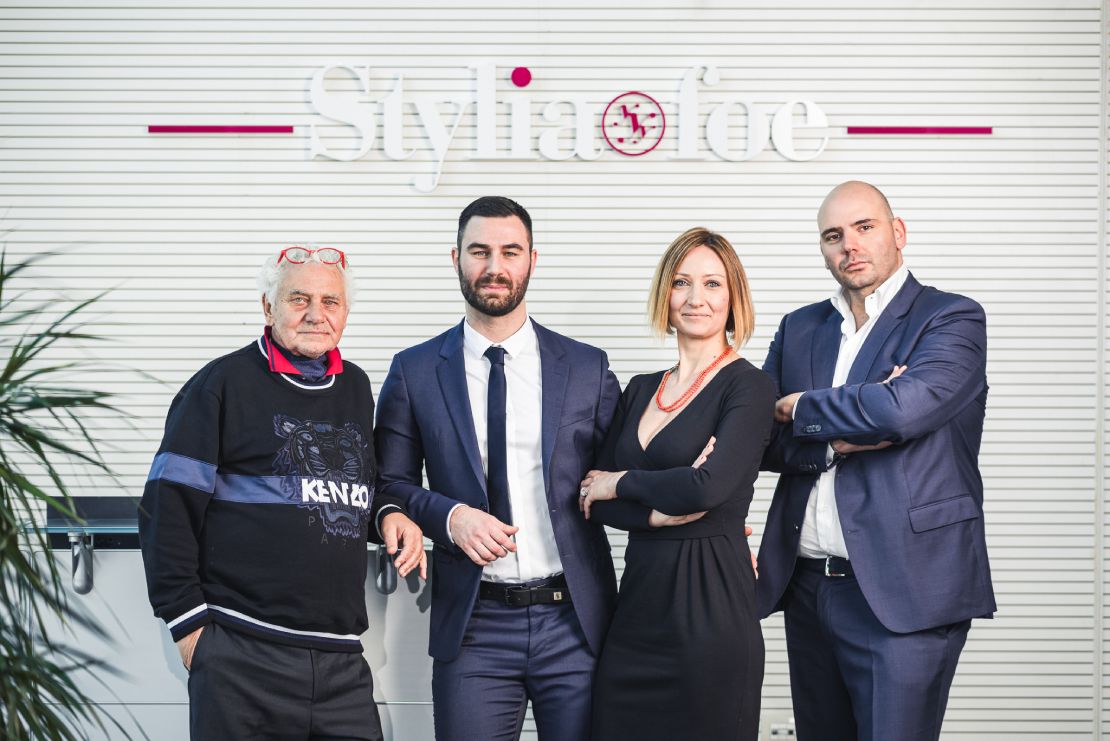 OUR MISSION
" To supply retailers with luxury brands at competitive price with the use of an ever evolving IT and Logistic service"
We offer the latest trends, from established brands and emerging designers whether that be trousers, skirts, jeans, shirts, bags, and much more, and we aim to have them shipped both nationally and internationally within 48hrs from purchase.
SUSTAINABILITY
Luxury has always been associated with a lifestyle of indulgence excess and unnecessary creation of waste. Nevertheless, the fashion industry accounts for 10 percent of the world's carbon emissions.
Hence when it comes to sustainability, we really can't avoid brands to overproduce, which may result in deadstock.
However, our business ensures that unsold inventory reaches out new customers before they lose too much of their market value.
That's one of the main reasons why we have been able to provide the best discounts for designer clothing for the past 25 years.
STYLIAFOE FACTS:
Founded
1994
Founders
Michele di Leva and his wife Maria Lucilla Dulizia
Headquarters
Via Ardeatina, 2491, 00134, Rome, Italy
STYLIAFOE STATS:
100 + of the most prestigious Italian and international brands
300 000 ready stock items in house
20 000 m² warehouse
2 000 m² of showroom and offices
40 000 + costumers around the world